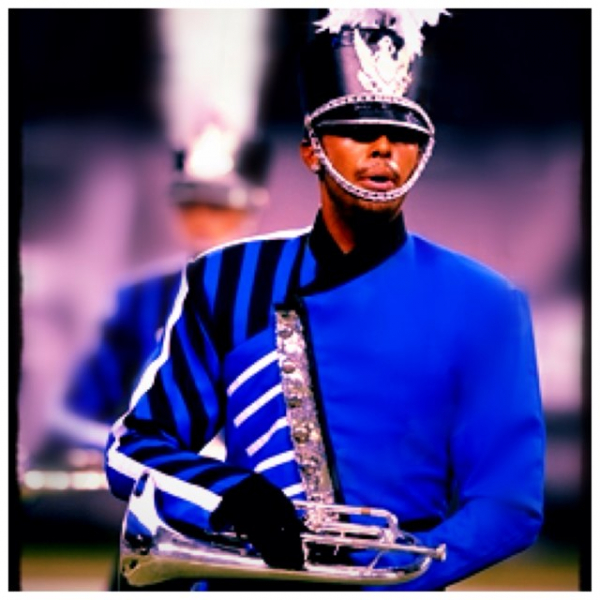 Michael, or what the drum corps community knows him by, Miguel, began his drum corps career his junior year in high school joining the Blue Devils B corps playing Contra. After three consecutive winning years in the B corps and a solo (trio) in 2011 on mellophone, he felt ready for the A corps, joining the World Class corps in 2012 and aging out in 2013.

Miguel also took part in the extortinary experience of traveling to Guatemala in the fall of 2012 and had the BLESSED opportunity to be apart of the Blue Devils International Corps, Europe Tour in 2015. He also hopes to end cap his final year of marching eligibility, to march one last time with the incredible community that he has come to truly call his family...the Blue Devils.

Outside the performing aspect, Miguel has been giving back to the upcoming coming generation of marchers. By giving them the secrets to a successful performance on the field, also teaches these young adults the qualities of a successful person in the real world. Qualities such a perseverance for greater achievements each day. Taking pride in those achievements, while still being humble to see that you're not the only one out there sweating. And finally, to understand that only through solidarity, does a group find greatest success.