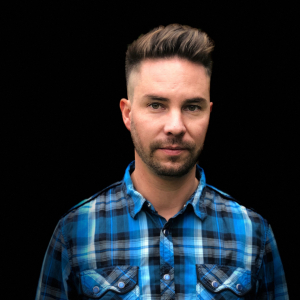 Chris Carrasco is a full time designer, choreographer, and teacher, that has been working in the marching arts for over 15 years. He is currently the Associate Director of Bands at James Logan High School in Union City, California, where he oversees the design and teaching of the percussion programs. The school's top percussion group, which competes in the Scholastic World class in WGI, has made finals every year since Chris took over. In addition to his school responsibilities, Chris works as a visual technician for the Blue Devils Drum and Bugle Corps (Concord, CA), and the Program Coordinator and drill designer for the Blue Devils B Corps, and visual designer for the Blue Devils C. He started these jobs after leaving a three year tenure with the Santa Clara Vanguard, where he worked as the movement specialist and choreographer for the Drum Corps and the Visual Designer for the Winter Percussion. Chris has also worked as a Choreographer for the Madison Scouts Drum and Bugle Corps (Madison, WI), and is currently the choreographer for the Yokohama Scouts (Yokohama, Japan).

Chris Carrasco grew up in Concord, CA, where he performed with the Blue Devils B Corps on Baritone, and then later in the Front Ensemble. In 2010 he was the drumset player for the Sacramento Freelancers Indoor Percussion Ensemble, before he started teaching Blue Devils B in 2011. In 2013 Chris graduated from San Jose State University with a BM in percussion performance, and a minor in dance, and in 2018 added to his education with a master's degree in education.

Chris's unique situation of having been a performer in every section of the marching arts gives him a very holistic approach to design. This experience makes him a highly sought after designer, both in drill design, choreography, and overall show design.