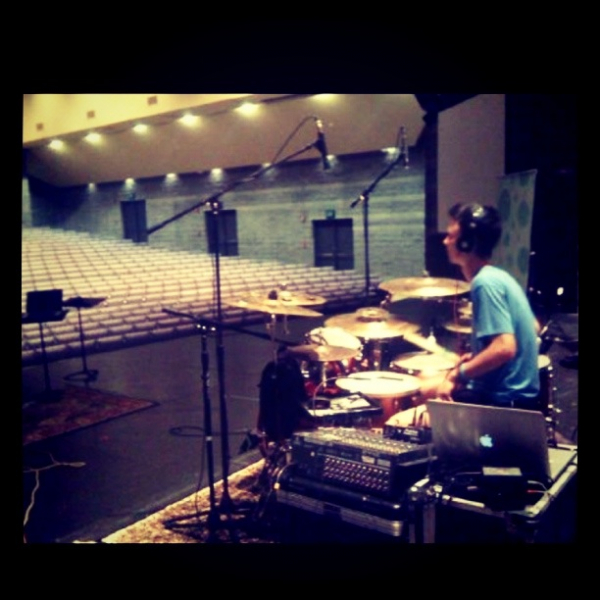 Garrett Tyler is one of the emerging young drummers today. Born in Jonesboro, AR; Garrett has risen to the world stage with multiple international performances and clinics throughout the United States, Guatemala, and Taiwan. Like his soulful personality, Garrett's drumming is equally the same. He has a fresh and creative approach to the drums while being versatile to all styles of music.

A graduate from Jonesboro High School, Garrett was an extremely active participant in his high school band. He was awarded All-State Jazz and Concert Band Honors as well as a member of the Army All-American Band. His outstanding leadership and musician abilities earned him the John Philip Sousa award and the Louis Armstrong Jazz Band Award as well. It was also during high school when Garrett began teaching students from his private studio and began giving master classes to schools in the area. Garrett set himself apart as a young student who was not only passionate about music, but also had a tenacious work ethic that would lead to his later success.

Garrett is a graduate of Arkansas State University with a degree in Instrumental Music Education and has begun to establish his name as a drummer and educator. At Arkansas State, Garrett was a member of the Arkansas State University Wind Ensemble, premier Jazz Band and was a Section Leader in ASU's Marching Band, 'Sound of the Natural State'. Since Garrett began ASU he has performed with a wide variety of artists including the Casting Crowns, Clay Crosse, Derrick Burt, The Pathaway Southern Gospel Group, CMT's Next Superstar Courtney Cole, Jazz artists such as Rosanna Eckert, Ron Carter, Bryan Carter, Victor Goines, Duane Dolphin, percussionist Ney Rosauro, Ed Soph, opera singers Stuart Neill, Sondra Lopez, instrumental group Maniacal 4, and many various artists. Garrett has also performed musicals such as Children of Eden, South Pacific, Hairspray, Into the Woods, Godspell, and Children's Letters to God.

Curently, Garrett lives in Nashville, Tennessee pursuing his role as an up and coming drummer. This work includes live performances and session work that feature his versatile and energetic approach to the instrument.

In 2012 Garrett joined the World Renown Blue Devils Drum and Bugle Corp in Concord, CA. Garrett's addition to the group led to a Silver Medal in 2013 and their 15th Gold Medal, DCI World Championship in 2012. Garrett also received 2nd place in the DCI IE Solo Drumset Competition. Recognized for his talent and love of teaching, Garrett also travels with the Blue Devils System Blue team all across the country and world teaching young musicians.

Garrett is very active in his local community working as the Percussion Instructor with his Alma Mater, Jonesboro High School and at Valley View High School as well as teaching drums and percussion from his private studio and master classes to schools in the region. Garrett's fresh approach to each one of his students is different and the final result always leads to success. Garrett students have received numerous All-Region and All-State honors.

In the midst of the music, Garrett values the friendships and connections he makes above all. His love for God is the passion that drives his love for music and the people he encounters along the way.