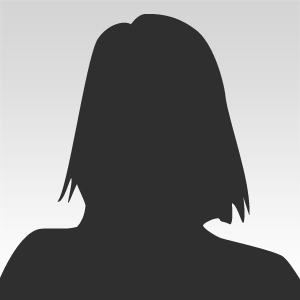 Aug 8, 2009 6:16pm
Erica Shultz
Euphonium
First things first - CONGRATS B CORPS!!!!! To think that when I was marching B corps we didn't know if we would be fielding a corps and now they have their first championship! Not to mention they had an undefeated season! Tonight we hope to double the organizations' success!!!!
I can't believe it's finally here - the night we have all been waiting for. Everything we have done this season has led up to this moment. Everything I have experienced the past six years has prepared me for tonight. My last night to perform; the last time I will ever wear the super suit! I can't believe it is already here!
No matter what the outcome of tonight it has been an amazing ride. We are one show away from the perfect season - undefeated! It is so hard to think that tomorrow I will be saying goodbye to my parents as they travel home. It is so strange to think that by this time tomorrow I will be landing at the Reno-Tahoe airport with my boyfriend. It is crazy to think that in 2 weeks I will be starting my fall semester.
For so many people it is always an odd feeling going home after tour. Life at home has continued as normal - work, summer school, and the daily routines of family and friends have remained relatively unchanged. For the most part, when we return home after months of being away it is as though our real lives have been paused while we stepped into a dream world.
When we go home after championships we step back into our lives as though the entire summer never happened - and no one else could even come close to understanding this alternate reality. We alone will know what we have been through - what we have worked all summer for. We alone will know how many miles we traveled, how many times we ran the hardest chunk of our show in the draining heat, how many times we did push-ups or ran laps. We alone will know what it meant to put on our uniform, hear the roar of the crowd, and feel the racing of our adrenaline. When we return to school and work and all our mundane responsibilities we will wonder sometimes if it really was all a dream.
For now though, it is time to live the dream to the fullest. It is time to enter the arena and take what is ours -it is time to seal the deal and end our unfinished business. At the very beginning of the season the horn line sat down and made a promise to each other: That we would strive for perfection at every moment and that we would keep our focus on the end goal -Saturday, August 8th.
It has been a wonderful ride, from the moment I first picket up a horn at the Blue Devils B corps' January rehearsal until now. I will miss this activity but the memories that have been made throughout the years are ones that I will cherish forever. Thank you for enduring my random posts and thank you for your support. The corps that perform on every level would be nothing without the people that lift their hands to help and to support us.
Show Time!
-E
Phrase of the Day: It's a great night to be a Blue Devil! The 2009 Blue Devils Drum and Bugle Corps