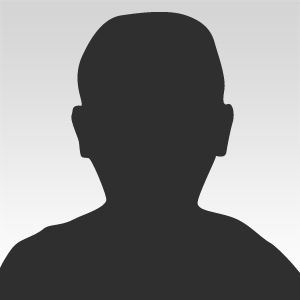 Jul 31, 2004 12:00am
Color Guard
Hello eveyone! I hope you all have been enjoying the great news about our progression in the last week. Anyway, I want to start off by talking about our show in North Carolina. Rainy...rainy...rainy!!! But you know what, we waited for that rain to stop and we performed a full on show with drill and all. Yes the ground was wet...yes our equipment was slippery...and yes the probability of members slipping in the grass was high, but we had one of the most energetic performances ever. The audience was very enthusiastic and loving. They completely followed the show from beginning to end, and I was very excited. At the end of the show, I had even more fun because there was a group of girls/fans waiting by our buses. I was really excited because they personally wanted to meet me, and one of them said she couldn't take her eyes off me as soon as we got on the field.....COOL!!
The next place we performed was at Sevierville, TN. Guess how the weather was there?? Yup...rainy...rainy...rainy. But what did we do? You got it...we waited the rain out and performed another marvelous show full of energy and enthusiasm. But before the show, we did a lot of useful cleaning on color guard choreography and it is definitely paying off. And before that, we did laundry in the morning. Laundry was tiring!! I had a lot of clothes that needed to be cleaned. So Isleen, Melissa, and I all did our laundry together. You think that working together would be the more efficient thing to do. But somehow we still ended up being one of the last ones to finish. I guess we all just had too many clothes to clean. Oh before I forget, our laundry stop happened to be by a Wendy's and a K Mart, so that was cool to have nearby. Finally, today we were here in Murfreesboro, TN. Guess what happened with the weather here?? Yup..right again. After two blocks of rehearsal and in the middle of hosting a DCI clinic for the nearby high school students and fans, it rained like crazy!! But we did we do? Of course, we waited the rain out and cut the clinic down to it's most enjoyable part...the run through performance. So after hectic chaos of having everyone hide underneath the bleachers and evacuating the stadium in case of lightning, everyone returned back to the stands and we gave them a powerful, energetic show that they will never forget. Our run through was awesome to say the least. Finally, as the night arrived, we were voted to perform last for the evening. I'd like to take this time to say thank you for your voting and support. We all truly appreciate it!! Our show tonight was incredible! The energy and enthusiam this drum corps is producing is not only unbelievable but encouraging at the same time. I am truly excited for our show because everything is finally becoming clearer to understand. I have faith in this show and this group of people. This is definitely an amazing season so far. I hope tomorrow in Indianapolis, IN goes even better. We can do it!!
On a different and more perosnal note, I just want to share one more thing. So for the last week, our instructor/program coordinator/god has been out handling business. (We really miss you Scott and we can't wait to see you again). Anyway, before every show Scott takes the color guard out to a spot where we can isolate away from all the chaos happening around us. Then he calms us all down and gets us into the focused mind set for the show by guiding us through some breathing exercises. For anyone that has worked with Scott, he is the perfect person to get you concentrating for the task at hand simply by taking you through his breathing exercises. After learning from Scott for the last 8 years of my color guard life, I took it upon myself to make sure that the color guard was still focused and concentrated for each of the shows that Scott wasn't here. All I can say is that I hope the color guard benefited from it and that I did Scott justice. I tried my best to do the breathing exercises just like Scott would to almost the exact detail. I want to say that it has worked so far! All of our shows since I've tried doing it has been pretty successful. Tonight especially was a great one! We had a really great time out there on the field and you could see it. Knowing that tonight would be my last time to do the breathing exercises ever, I tried my best to get the whole guard in the focused mind set. I was really overwhelmed to find some of the guard members telling me how much they really appreciate the breathing. It really touches me and it meant a lot to me when a few of them told me on the side that they really respect me as much as if Scott were doing it. It really is an honor for me to do it. So thank you Scott and I hope I made you proud.
That's it for now everyone. I'll talk to you all later.