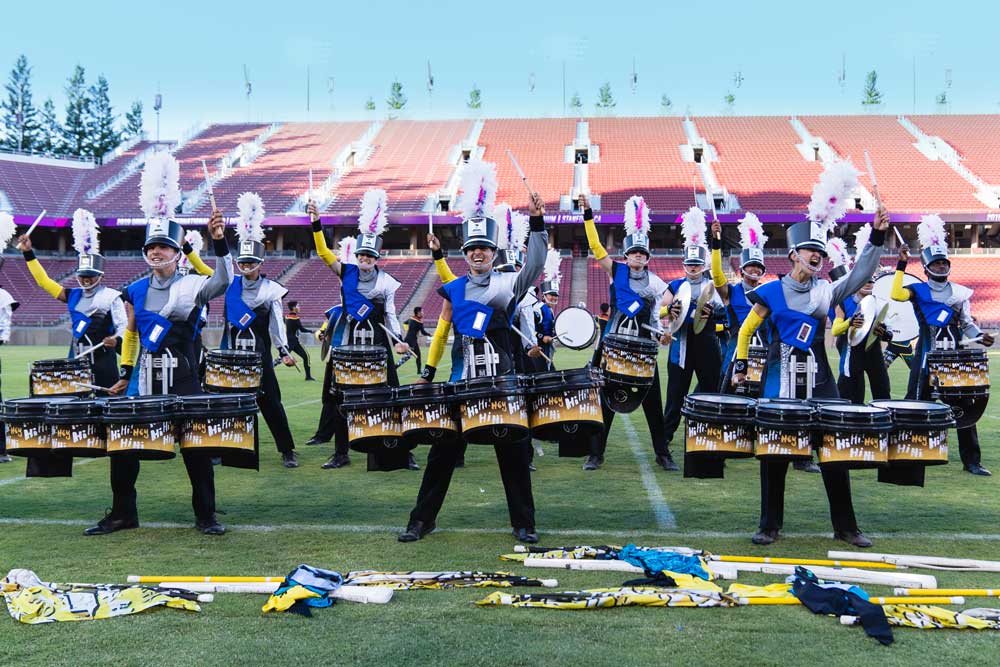 Join 2020 Blue Devils B
To participate in Blue Devils B, you must:
be between ages 14–19
live in California
fulfill financial requirements
get to and from rehearsals and events safely
have fulfilled all Blue Devils obligations from previous summer and/or winter programs
---
2020 Auditions
December 14–15, 2019
Saturday: 9am–7pm
Sunday: 9am–6pm
Pittsburg High School map
1750 Harbor Street
Pittsburg, CA 94565
Event fee: $100
---
Or submit a video audition:
This method of auditioning is ONLY to be used if an individual cannot attend the live audition.
Video auditions are accepted until January 10, 2020.
Video audition fee: $100
BDPA Member Handbook
Familiarize yourself with the philosophies and policies of being a member of BDPA.
Program Fees
The financial obligation to Blue Devils B for the 2020 season will be announced soon. (There are no additional camp or uniform fees.) There are several fundraisers scheduled throughout the season. All members are required to participate. All of the monies earned will go directly to the B Corps fund, not the individual member. The corps does plan to hold additional fundraisers to help offset participation fees.
It is imperative that we have good attendance at all rehearsals to insure that our program is successful. Your cooperation is greatly appreciated. A member conflict contract is available at rehearsal. If you are unable to attend a rehearsal please email bdbadmin@bluedevils.org before rehearsal day or by 8am on the day of rehearsal.
Camps and Rehearsals
Please see the full BDB calendar for camps and rehearsal dates.
---
If you would like more information regarding the 2020 season, please email bdbadmin@bluedevils.org.