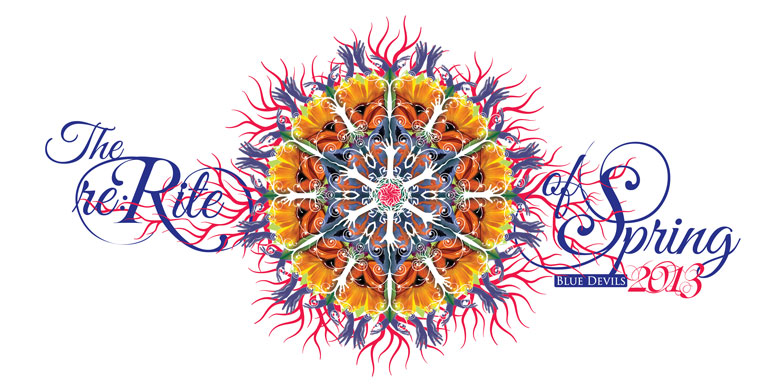 Who wrote this fiendish Rite of Spring?
What right had he to write this thing?
Against our helpless ears to fling
Its crash, clash, cling, clang, bing, bang, bing?

– Letter to the Boston Herald, 1924
Almost no musical work has had such a powerful influence or evoked as much controversy as Igor Stravinsky's ballet score "The Rite of Spring". The work's premiere was scandalous. In addition to the outrageous costumes, Nijinsky's unusual choreography and the bizarre story of pagan sacrifice, Stravinsky's musical innovations provoked a seismic response. With its violence, dissonance, and apparent cacophony, the music was as energetic and primitive as the theme.
May 29, 1913 ... 8:45 curtain.
That opening night of Le Sacre represents a milestone in the development of "modernism," modernism through which art and life both become a matter of energy and are fused as one. The choreography was not simply an attempt to relate movement to sound but to express sound in movement. The theme invoked the mystery and great surge of the creative power of Spring with primitive, pre-individual man portrayed in nature. In this portrayal of the continuity of life, fundamental, brutal, and beyond individual fate, there was only energy, exultation, and necessity.
The 2013 Blue Devils join the centennial celebration of this landmark work with The re:Rite of Spring. Through the framework of Stravinsky's music burst forth an extraordinary terrain of audio and visual imagination. From classical to jazz to primal rhythms and beyond, the Blue Devils continue to explore the living, breathing robustness of organic design and performance. DCI's most honored drum corps travels the US to showcase their talented performers through creativity and excellence. A season unfolds and the cycle of adventure continues with the Blue Devils and The re:Rite Of Spring.
Rite of Spring source material used in the Blue Devils 2013 production arranged by: Darryl Brenzel (The Rewrite of Spring), Don Sebesky.
---
The re:Rite of Spring

"The Rewrite of Spring"

Darryl Brenzel
<!– /.col –>

<!– /.row –> <!– /.container –>